Classic Roman & Roller Shades
Chicago's Premiere Window Treatment Service Provider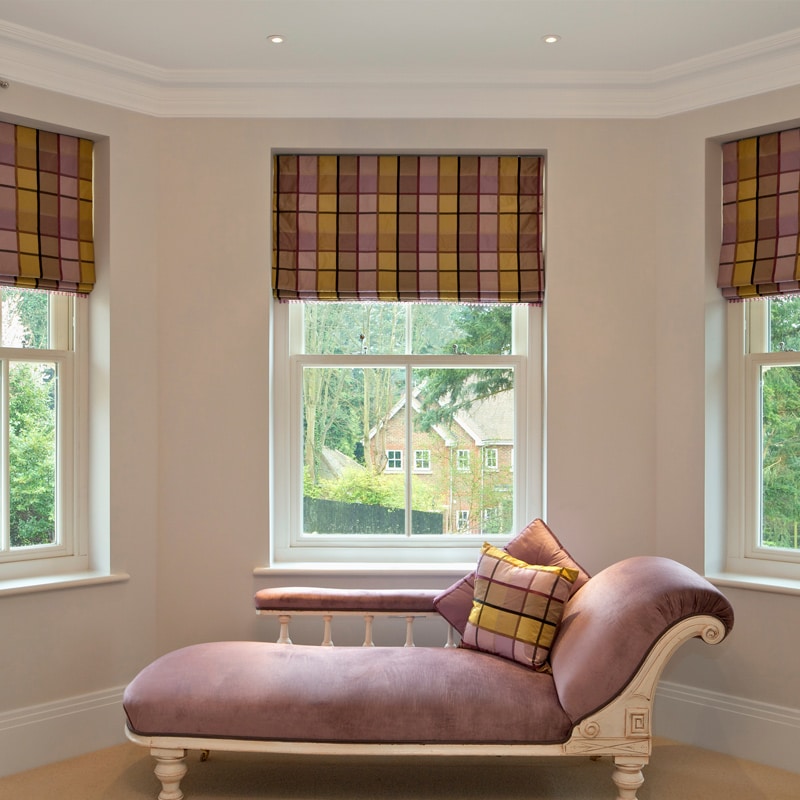 Perfectly Plaid
Here we show flat panel Romans in a gorgeous silk plaid fabric. Notice the accent pillow on the chase lounge, these Roman shades are inside mount to make the bay area appear larger. These Roman shades are motorized for the customers convenience. The accent side panels are a printed metallic shear fabric they are mounted on miniature brass rods with miniature chain tie backs. These Roman shades can be made in a variety of styles.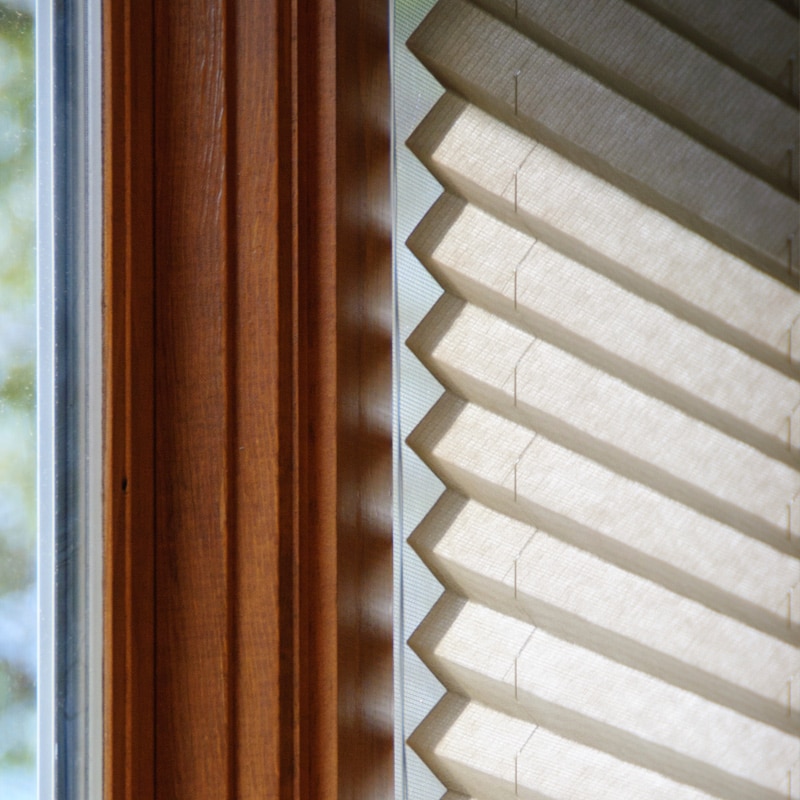 Zigzag Shades
Here we show pleated solar shades in a light cream color. These shades are perfect for the first stage of the window design. They can take place of traditional draw sheers for a more contemporary look. Dial 773-Classic today for your free estimate!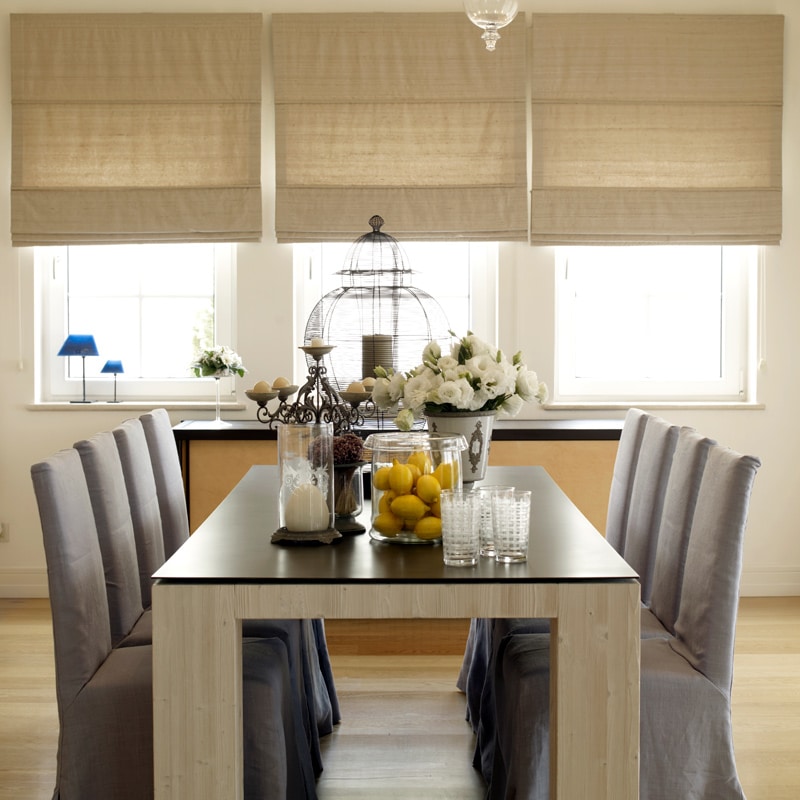 Paneled Romans
These Paneled Romans are both functional and beautiful. Here we use a natural linen fabric to compliment the rustic look of the dining room. These Roman shades are lined and interlined to give added insulation. Off to the right we compliment the one way sliding door with sheers and side panels. Take a look at the chairs, we can do complimentary full seat covers.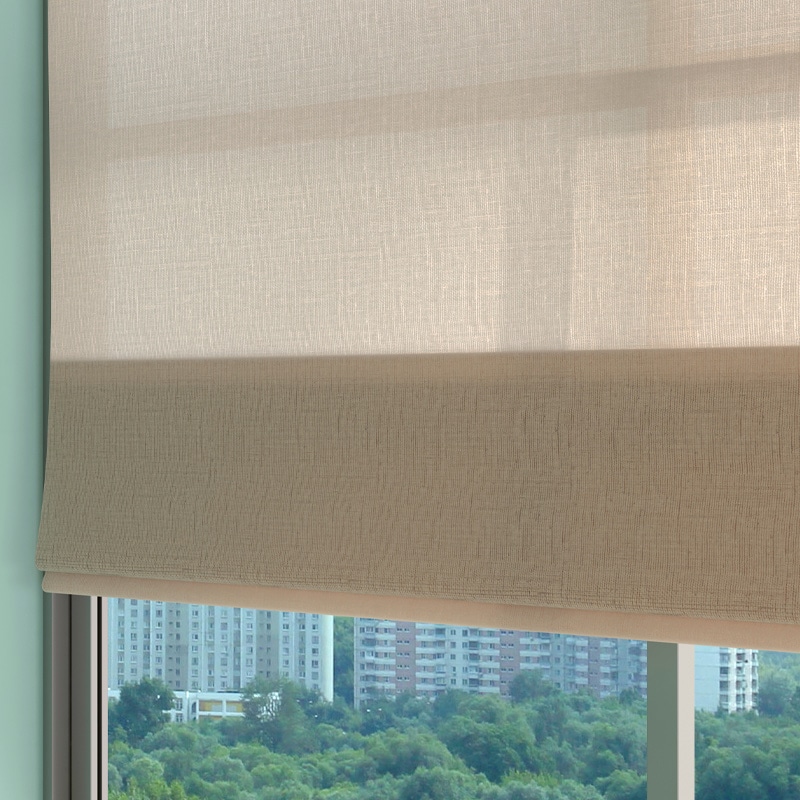 Light Filtering Shades
Here we show a flat linen fabric made in to a panel Roman shade. These shades are great for residential and commercial application. When you add a valance and side panels to this treatment you can really dress up the room. These shades come in an array of colors and fabrics to best match your decor.