Chicago's Premiere Window Treatment Service Provider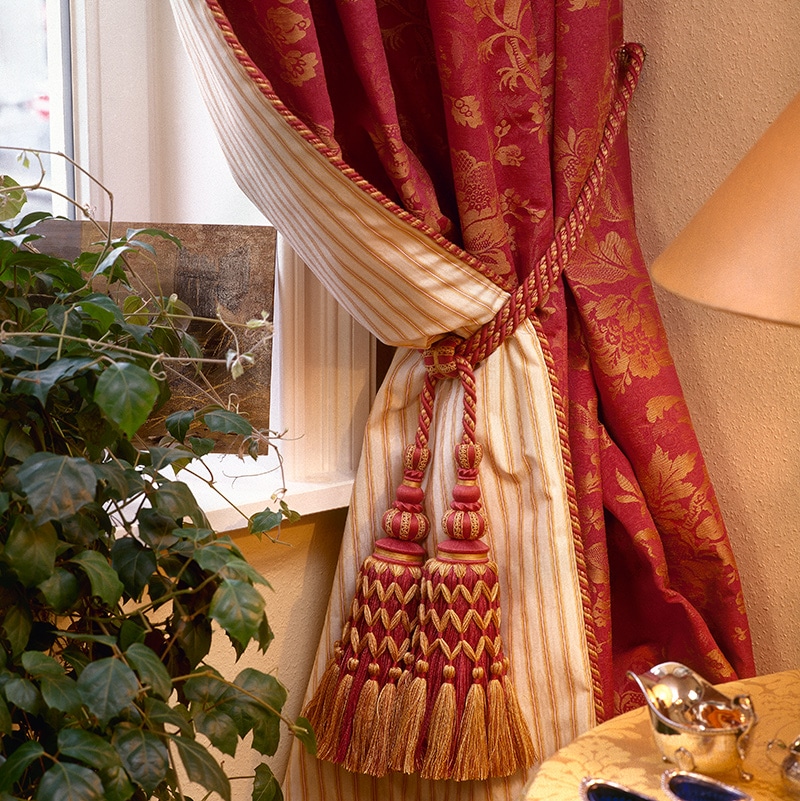 Simply Tied Back
Seamless sheers hide behind this classic tie back panel. This printed silk fabric has a complimenting solid silk gold lining. We add silk tossel fringe to further enhance this fabulous treatment.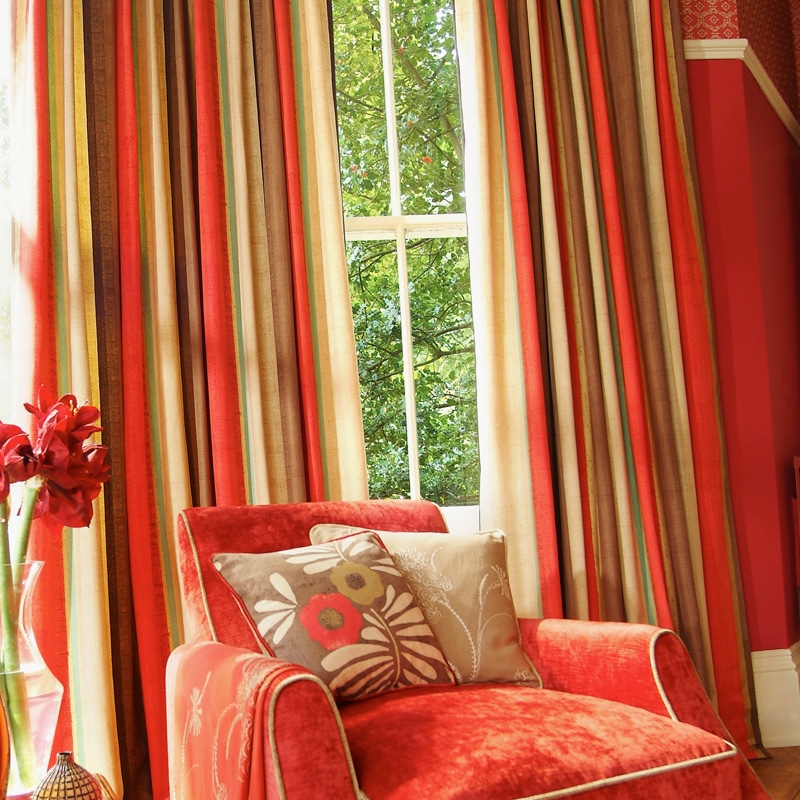 Stripes are in
Alternating red, green and cream color stripes enhance this luxurious drapery treatment. We can top off this treatment with an upholstered cornice or box pleated valance. We can coordinate the colors in the room to best compliment each other.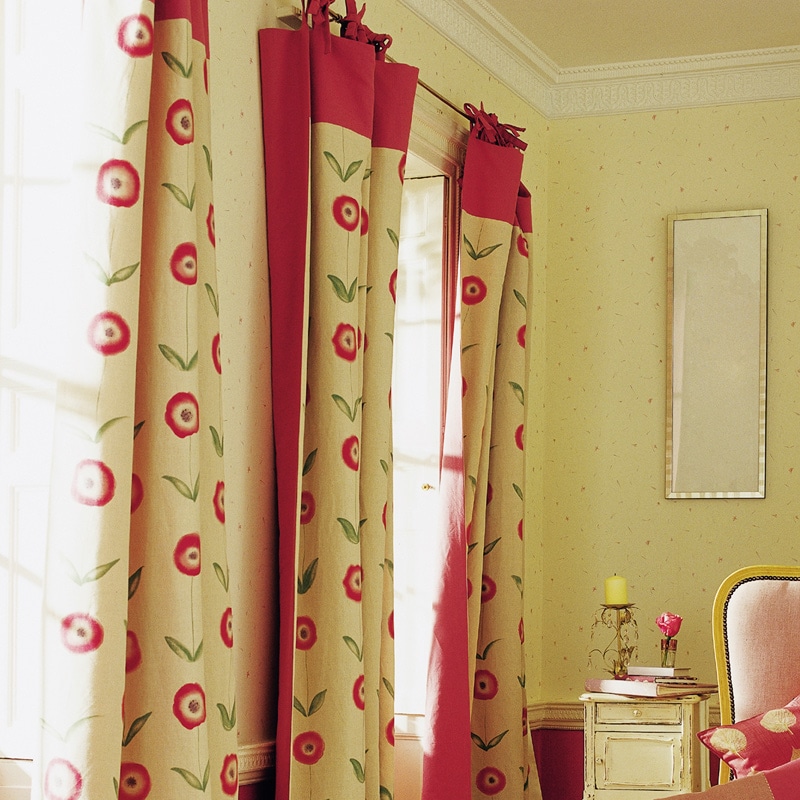 Print it up
You can see how bringing a printed pattern can liven up a room. These panels have a solid contrast banding at top and along the sides. These panels have knotted ties at the top on decorative brass poles. The bedding can also be tied in to finish the rooms character.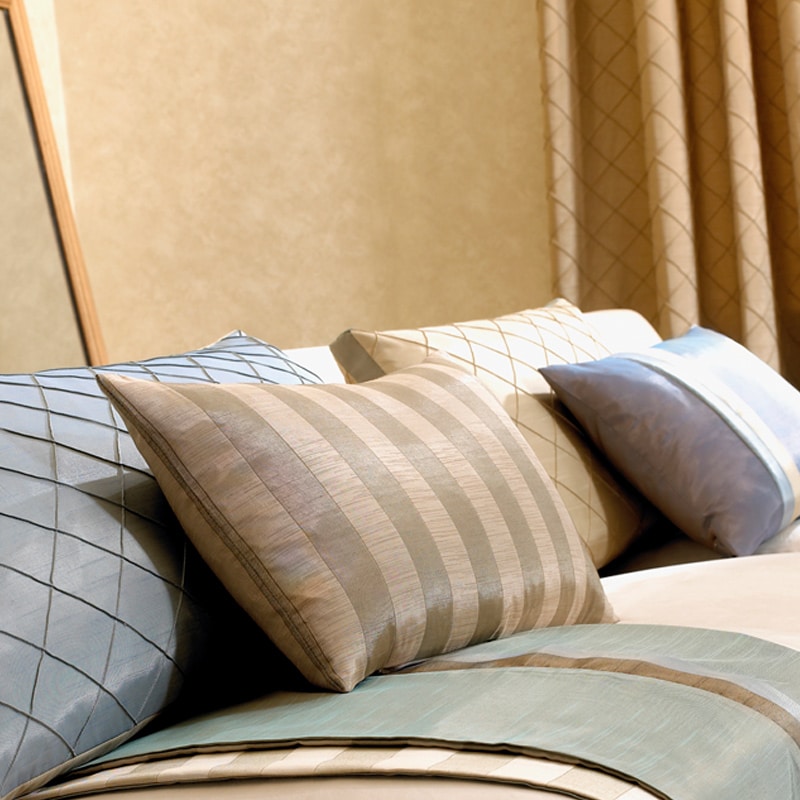 Don't forget the pillows
Your imagination can run wild when you think of pillows. We make them in all shapes and sizes. Using pillows really brings the room together. Remember just about anything goes.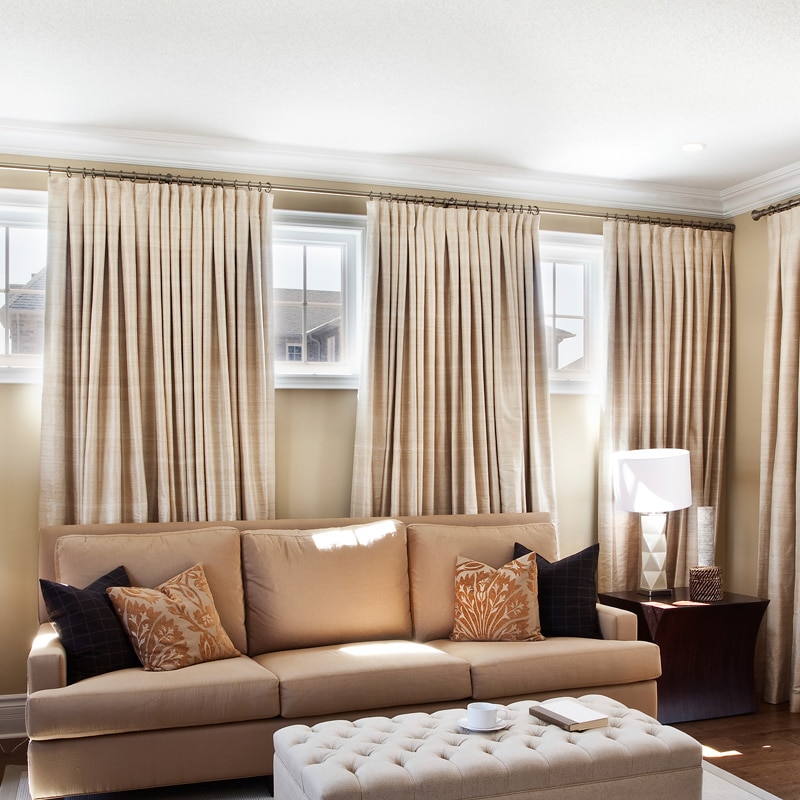 Drapes balance the room
Inverted box pleated paneled drapery pull the whole room together. The light color makes the room appear larger while the drapery help insulate the room from the outside elements. We line and interline the drapery to give the treatment more body.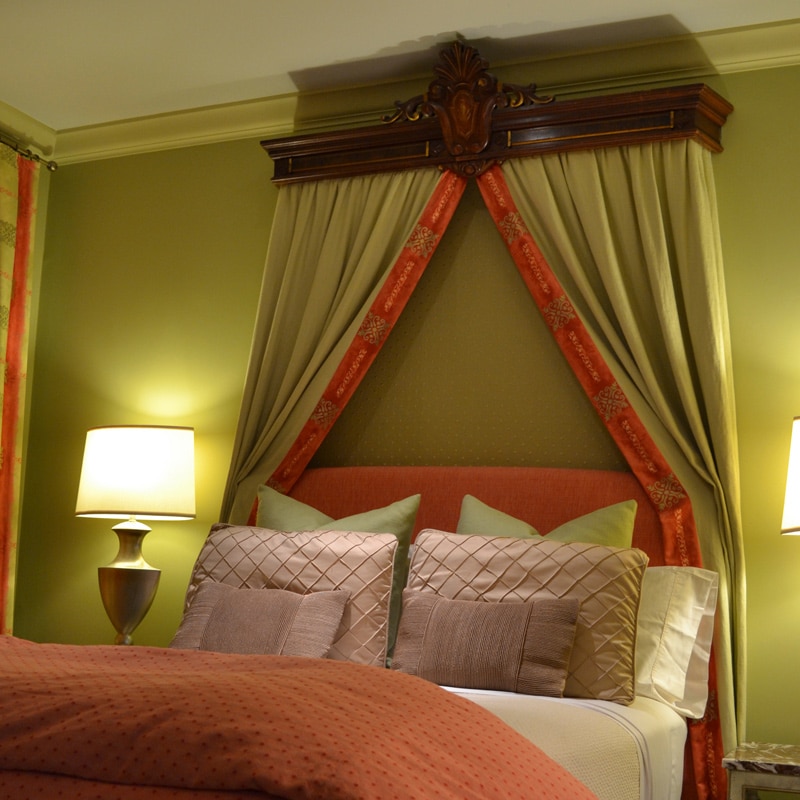 Time for bed
What a delight to enter your master suite and see a bedding ensemble like this. We do it all from duster to custom bedding to designer pillows to custom upholstered head boards. We top off the bed ensemble with a crowing wood cornice and complimenting panels. Of course the drapery coordinates the bedding to finish this gorgeous look.